| | | | |
| --- | --- | --- | --- |
| New York | London | Limassol | Tokyo |
DOCK
SHIP REPAIRS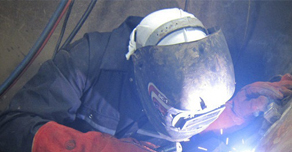 A comprehensive range of dock or afloat ship repairs can be arranged via IMS.
For any kind and size of job, our main objective is always to work together with our clients till the satisfactory completion of their inquiry, timely and economically.
Dock or afloat ship repairs can include but not limited to the following works:
- Classification Renewal
- Steelwork
- General Cleaning
- Repair of Hatch Covers
- Damage Repairs of all kinds
- Repair of Rudder Assembly
- All welding practices including alloy/stainless
- Electrical, Electronic and Automation Repair Works
- Propeller swaps and Repairs
- All pipework Repairs
- Services and Maintenance Work
- Grid Blasting and or HP Washing and Painting works
- Repairs to Container Ships
- Repair of Hydraulic Plant
- Re-engine work
- Engine and Machinery Repairs
- Underwater repair works by UPE (Underwater Propulsion Engineers)
- Supply and Worldwide Service of stern tube seals by AEGIR MARINE BV.