| | | | |
| --- | --- | --- | --- |
| New York | London | Limassol | Tokyo |
DAMEN GREEN SOLUTIONS
BALLAST WATER TREATMENT SOLUTIONS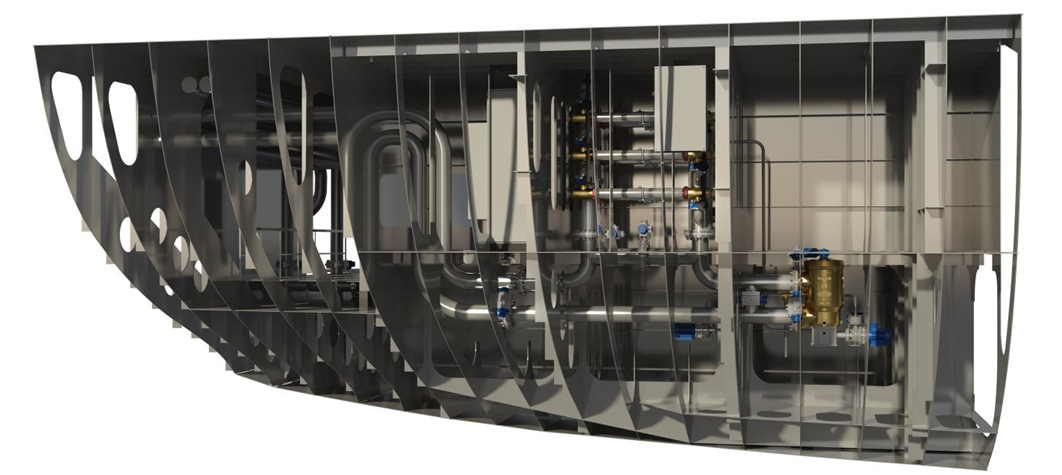 Damen Green Solutions is member of the Damen Shipyards Group (1927), an international shipbuilding, repair and conversion group with more than 9,000 employees working at 32 yards worldwide. Since 1969 Damen has built over 5,000 vessels and annually delivers around 160 vessels across a wide range of types and capabilities.
Damen recognised the need to start addressing the ballast water management challenge several years ago when it began investing in the development of ballast water treatment products and solutions. This led to the establishment of a new company Damen Green Solutions B.V. located next to Damen's headquarters in Gorinchem, the Netherlands. The priorities of Damen Green Solutions were to:
• Evaluate the solutions available in the market
• Establish partnerships with the leading manufacturers
• Create retrofit service packages that cover every aspect of the design, installation and compliance process
• Design a mobile in-port ballast water treatment unit
• Make the systems and services available throughout Damen's global network
With at least 60,000 vessels needing to comply with international ballast water treatment legislation in the near future, Damen Green Solutions now offers a range of cost-effective options for ship owners from one stop retrofitting to a pioneering mobile ballast water treatment unit, which is the first of its kind in the world.
Damen's focus on standardisation is undoubtedly one of its core capabilities when it comes to delivering BWM compliance. We offer BWT Retrofit either as a single turnkey project or as a step by step process – whichever best fits the customer's operation and maintenance schedule. Damen has chosen to offer a range of BWT systems manufactured by its strategic retrofit partners:
• Trojan Marinex
• Bio-UV
• Evoqua Water Technologies
• TeamTec Avitalis
All BWT systems from these partners are IMO type approved, USCG AMS accepted and in the process of getting USCG type approval.

For more information visit Damen Green Solutions website at:
www.damenballastwatertreatment.com