| | | | |
| --- | --- | --- | --- |
| New York | London | Limassol | Tokyo |
LINK Instrumentation
and Control Services

LINK Instrumentation and Control Services
With a strong, experienced and professional Management, a highly skilled and competent team of specialized Marine Automation Engineers and over 20 years of exposure within this field, LINK is well equipped to offer a one stop solution for all day to day running repairs.
LINK's expert teams carry out Electrical, Electronic and Pneumatic services, Supply and Installation work on all sorts of ocean going vessels. In addition to this, LINK undertakes Calibration and has a state of the art Electronic Card repair facility.

The Ability to Deliver
LINK offers professional troubleshooting, repairs and overhauls on, for example, M/E pneumatic remote control systems, from an entire system right down to a single component. A permanent stock of spare parts from various makers ensures instant support 24/7.

Automation specialist services
• Main Engine Pneumatic Remote Control Systems (all makers)
• Marine Propulsion Bridge Control Systems
• Boiler automation (BMS/ACC) service, repairs (all makers)
• Control Loops, Valves & Valve Positioners, Temperature and Pressure Controls, extensive stock of Nakakita Controllers.
• IG Systems
• Ballast Water Treatment system SeaCURE)
Environmental Solutions, Turnkey Project Management, Retrofit Design, Engineering, Manufacture and Installation
• Ballast Water Treatment (BWTS)
• Marine Exhaust Gas Scrubber Solutions (EGS)
• EcoLink Inter-Group Partnering Arrangements
• EcoLink Turnkey Project Services
• Survey & Consultation
• 3D Scan, Modelling & Detailed Engineering
For more information visit LINK Instrumentation and Control Services website at: www.linkmarine.ae/
I&C
Services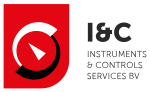 I&C Services

Worldwide Solutions Provider for Repairs, Calibration, Certification and Sales of Marine Systems, Instruments and Gas Detection

Monitoring, alarming, control and protection
Through I&C specialized knowledge and experience in the industrial and maritime automation and instrumentation market, is able to advise and select the right instrument or system for the required application, in each stage of your project. From the new building stage to retrofit stage but also within regular periodic maintenance. Besides the supply of the required instruments or systems, I&C Services goes much further and also offers worldwide assistance with engineering, installation, commissioning and maintenance, performed by specialized service and sales engineers.

Environmental Monitoring and Protection
Nowadays protection of the environment is a huge responsibility for every one of us. I&C is proud of being able to help technical facilities as a ship or a plant protecting the environment with different environmental Protection and Monitoring Systems. From technical advice, engineering to system supply and commissioning, I&C Services offers a wide delivery scope of systems which helps to protect our environment, starting with your ship or technical facility.

Navigation and Communication
I&C Services can offer you the best solution for your Navigation and Communication equipment. I&C will look at your request through the eyes of a technician and search for the best solution according to your requirements and technical specifications. From spare parts to complete systems like a VDR or ECDIS, I&C can deliver, install and maintain.

Test and Calibration Equipment
I&C Services offers a wide range of testing and calibration equipment solutions. From a single instrument or calibrator to a complete Marine Calibration Kit which contains all required test and calibration equipment to comply with the Solas IX regulations. Besides the delivery of new equipment of single instruments, I&C Services also offers the customers full calibration and certification services from I&C in-house calibration workshop and worldwide onsite calibration and certification.
For more information visit I&C Services website at: www.iandc.nl/en